Interested in a Private boat tour of Hilton Head Island?  Check out Hilton Head Dolphin Tours. We specialize in aquatic adventures and exploration of the Lowcountry waters. Come aboard one of our center console boats. They have been newly Seadeked to create more comfort during the tour.  With Hilton Head Dolphin Tours you and yours guests are one on one with our captains. We believe that this style of tour creates a better experience for all. Get to know our captains as they take you to their favorite spots of the Lowcountry. Every Private boat tour is different than the last. When Contacting Hilton Head Dolphin Tours you speak directly to our captains. They will help to create the best adventure possible. Each captain has a unique way of presenting the waters of Hilton Head Island.
Tour Lengths
90 Minute and Two hour
We are searching for dolphins. This adventure consists of a 30 minute nature tour then off to find the dolphins. We recommend these for all families with small children. This is the perfect amount of time to be on the water while still enjoying a break from the landlubbers. Sun screen and water is still recommended.
 Three and Four Hour
For those interested in exploration by boat this is the tour for you. On our three hour dolphin tour we take you on a adventure towards Pinckney Island heading to the Port Royal Sound. You will see amazing views of the Mackay Creek salt marshes. Will be Keeping our eyes open for animals like the Painted Bunting native to Pinckney Island Wildlife Refuge as well as many other local animals. Experience the sights of Skull Creek where some of our favorite restaurants are located as well as the most playful of dolphins. When you choose the Four hour tour we will take you the full length of Hilton Head Island from the Calibogue sound to Port Royal Sound. Feel free to ask your captain during booking about checking out Daufuskie Island, only accessible by boat. They have a local watering hole, live music and much more.
 More than Four
These tours are for the full experience of our local water ways.
We offer adventures to the sand bars  where you can hang out on beaches that only appear for a short time. Cruise the full island have have lunch at Daufuskie while enjoying live music. For the early risers we can start with a sunrise where you get to see the green crown of the island in all of its glory. If your lucky before the sun comes up you can witness the bioluminescence in the water as we cruise through the dark.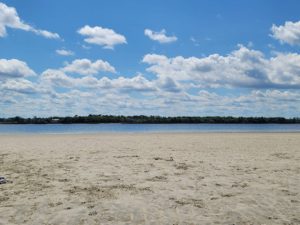 For a fishing adventure ask for captain Brody
These trips can be family friendly or for the serious fisherman. We can go after local fish like Sheepshead, Black Drum, Flounder, Trout, Red fish and local shark species.