Hilton Head
Crabbing Adventure
Search for crabs amongst the Lowcountry's famous salt marshes on our Crabbing tours in Hilton Head, SC. Perfect for all ages, this is a chance to learn about the local ecosystem while having buckets of fun!
Advance Booking Strongly Advised!
---
2 Hour Hilton Head Crabbing Tour
Learn and experience crabbing for yourself!
Safe and suitable for all ages.
Dog friendly.
Explore Hilton Head's historic marshes.
Witness marine wildlife up close.
An Authentic Hilton Head Experience
Our Hilton Head Crabbing Adventure is one of the most exciting and interesting ways to spend your vacation around Hilton Head Island. Setting out from either Alljoy Public Dock, Bluffton Oyster Boat Landing, C.C. Haigh, Jr. Boat Landing or Cross Island Boat Landing, we'll glide through the Lowcountry's famous salt marshes.
Here, you'll be surrounded by all kinds of wildlife and breathtaking views of nature. The ride is gentle and relaxing, with the calm inland waters providing perfect hotspots for crabbing!
Captain Brody and Captain Dick will offer expert guidance, including insights on the local ecosystem. You and your family will be shown a brief demonstration on how to catch the little shellfish and then, you can get crabbing!
Each passenger will be provided with their own crabbing equipment and be given the opportunity to catch their own crabs! No experience is necessary to enjoy this authentic crabbing adventure!
Hilton Head Crabbing, Suitable for All Ages
Hilton Head Crabbing tours are a perfect entry point for kids learning about fishing and marine life. From the local ecosystems to learning about different types of crabs, this is a truly memorable adventure in Hilton Head Island.
These tours also guarantee fun, with the mystery of what you'll pull up never failing to disappoint! With a family-friendly perspective, relax knowing safety and comfort is our priority at all times.
More Than Just a Crabbing Adventure
You'll see much more than just shellfish on our Hilton Head Crabbing Adventures. The salt marshes and the nearby Atlantic Ocean are home to a wide range of wildlife.
The Low Country waters are loaded with fish of all species. On our boat you'll see them swimming by and maybe even splashing out of the water. If we head out further towards the ocean, you might even get the chance to see leaping stingrays and everyone's dream sighting – bottlenose dolphins!
You'll also enjoy regular sightings of sea birds including, Osprey, Herons, Egrets, Pelicans, Cormorants, Oystercatchers, Bald Eagles and more.
It doesn't stop there, depending on our route, you'll see various iconic Hilton Head Island landmarks, including Harbour Town's lighthouse and the historic plantations and gated communities.
There's truly something for everyone on our Hilton Head Crabbing Adventure!
Hilton Head Crabbing Facts
The waters around Hilton Head are home to various crab species, including Stone crabs and Atlantic Blue Crabs. These crabs are commonly eaten, but we'll be releasing them shortly after our catches.
On our Hilton Head crabbing tours, we find the following crabs and more:
Blue Crabs
Atlantic blue crabs are very commonly found on our Hilton Head crabbing tours. These crustaceans are strong swimmers with five paddle-like legs. They can grow an impressive 7-8 inches and will wow you with their bright-blue claws!
Stone Crabs
These are the Holy Grail of crabs. Stone crabs have a brownish-red color with gray spots. You can easily identify them by their claws with black tips. These crabs can grow to a large 12-16 cm and live up to 8 years. Catch one of these and you should be proud.
Horseshoe Crabs
The largest of all the crabs we're likely to find is the horseshoe crab. They've been around for more than 300 million years. They're older than dinosaurs! With ten legs and a hard shell, they get their name from the rounded shape of their head. They have nine eyes found all over the body!
Fiddler Crabs
Fiddler crabs are found in the mud-flats throughout Hilton Head Island. They vary in color from brown to tan. Although quite small (1.5-2 inches long), they have one distinct claw larger than the other and often larger than the crab's entire body. Despite their oversized claw, they're not dangerous to catch.
Spider Crabs
Spider crabs are long-legged, slow-moving crabs that often cover themselves in algae and other dirt to defend against predators. If we pull one in, we'll know it thanks to their khaki-colored backs with long outstretched legs. Their claws are white, narrow, slow and weak.
Oyster Crabs
Oyster crabs are the smallest of the catches we make while Hilton Head crabbing. Less than a centimeter across, they're challenging to spot. They're sometimes found inside oysters when opened after steaming. That's because they spend most of their life within oyster shells. Oysters pull water into their shells, filtering out food particles. Oyster crabs take advantage of this technique by consuming some of the food the oyster pulls in.
Squareback Marsh Crabs
Squareback marsh crabs are a slightly larger cousin of Oyster crabs. They grow to around 2 cm, with a dark brown and rectangular shell. We find these crab species throughout Hilton Head Island. Squareback marsh crabs eat anything from smaller crabs and insects to decaying leaves and fungi.
Ghost Crabs
Ghost crabs are a Hilton Head crabbing favorite. They move so fast that you might miss them as they run along the beaches. Sized around 7 cm across, they have a whitish-yellow transparent shell and are known for digging burrows to protect themselves.
Hermit Crabs
Hermit crabs are not as shy as their name suggests. Often found around the beaches, they live in empty snail shells. Although there are hundreds of different species of hermit crabs, they all tend to live in old shells to protect their soft bodies. They're nearly impossible to pull out their shells as their back legs hook on so tight to the shell.
Their other two pairs of legs are made for walking. As they grow larger, they'll leave their old home and search for a bigger one. Kids on our Hilton Head boat tours usually enjoy hearing how Hermit crabs will go house searching, often trying shells before deciding they're not suitable.
Crabbing in Hilton Head, South Carolina
If you're interested in a crabbing adventure in Hilton Head, SC that is truly unforgettable, contact us today to book a Crabbing tour. Suitable for all ages, booking in advance is strongly recommended to ensure we can accommodate your group.
If you're looking for an exciting adventure other than our crabbing tours, check out some of our other packages: Hilton Head Dolphin Tours, Hilton Head Sunset Cruises, Historic Savannah Cruises, Hilton Head Disappearing Island Tours, Hilton Head Fireworks Cruises or if you're looking to relax and let your hair down, we have custom tailored a Hilton Head Booze Cruises just for you!
Hilton Head
Crabbing Adventure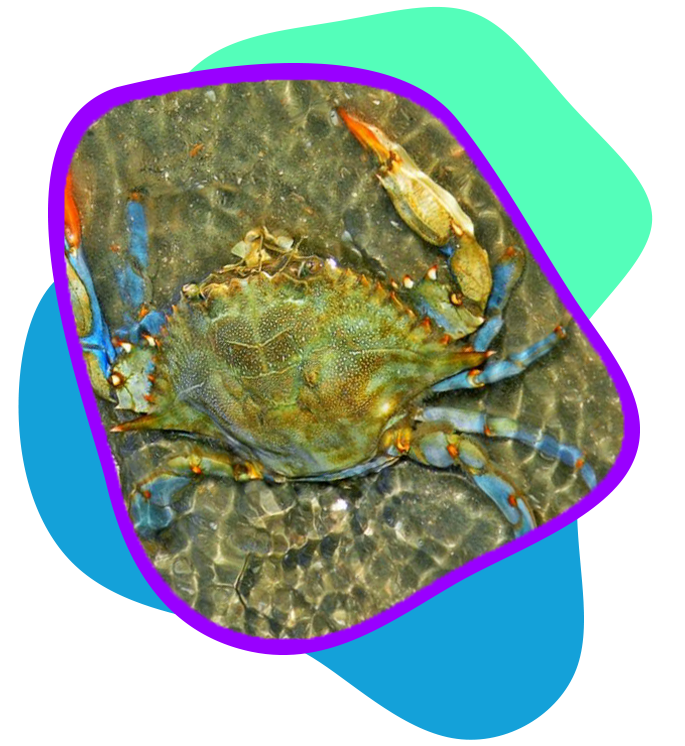 G

O

O

G

L

E

REVIEWS from our Happy Guests

Jackson Grand
00:43 18 Nov 21
Very fun and caught a lot of fish!

This tour was the highlight of our trip to Hilton Head. A great way to spend the morning. We saw so many dolphins. Captain Brody was the best! He even recommended some local places to eat 🙂

J. Scott Douglas
12:25 23 Sep 21
Having spent almost a decade on the Island, I have never seen or even heard of a Dolphin Experience like we had! It exceeded our wildest expectations. Perhaps once in a lifetime but so well worth it!

Kristen Green
23:37 22 Sep 21
We had the best time and saw so many dolphins! At the end of the ride one was right next to the boat following us. It was an amazing experience and I look forward to doing it again!

David Crego
02:50 06 Sep 21
Awesome time! Me and my girlfriend took the 2 hour dolphin tour! Captain Brodie was a AWESOME host! The boat will seat 6 people, but it was just the two of us! Amazing time on the water, and we saw multiple dolphins and even a baby hammerhead shark! Well worth the money! Brodie is full of information! Be kind and tip if you go! Next time we come back, I will be in touch with captain Brodie!

Lisa Fleming
01:37 06 Sep 21
We had the best time with Captain Brody! We are four girlfriends who booked a sunset cruise, and we were not expecting such a fun Captain, great music, dolphins, and the wealth of knowledge he had about the area. He came as a recommendation to us, and we plan to use him for every visit going forward!

Cyndi Adams
12:22 27 Aug 21

Gina Davis
04:43 11 Aug 21
Wow. What a great time. Captain Brody was great. Very knowledgeable about dolphins, their behaviors, and the best areas to spot them. We were not disappointed. We spent more than 30 min in one area because they were all around us. Thank you Captain Brody for a wonderful and memorable afternoon. (Gina Davis is my alias. 😜) 530p on 8/10/20 for the 1 1/2 hour tour.

Captain Brody was awesome! We had so much fun dolphin watching that we scheduled ocean fishing for the next day! We have two young boys, he kept it interesting, educational, fun and safe!

Emily Mueller Flanigan
01:55 30 Jul 21
Had the most wonderful experience. Something we will never forget!