Hilton Head
Sunset Cruises
Plan a romantic date or enjoy quality time with family and friends on our sunset cruises in Hilton Head, SC. Gliding along the Atlantic Ocean, you'll get unobstructed views of breathtaking colors as the sun disappears over the horizon. There's nothing better than a southern sunset!
Advance Booking Strongly Advised!
---
2 Hour Hilton Head sunset cruise
Safe and suitable for all ages.
Dog friendly.
The very best views of the horizon at sunset.
Breathtaking colors and wildlife.
See twinkling mansions and harbors.
The Perfect Way to End the Day
Our Hilton Head sunset cruises are the perfect way to end your day on Hilton Head Island.
The Low Country's sunsets are renowned for producing stunning colors as the sun reflects off the water.
With nothing but clear sky in front of you, you'll see a spectrum of colors, including shimmering oranges, gorgeous reds and dreamy pinks.
As we glide along, this is your chance to sit back and relax. Watch the beauty unfold and soak it in. You'll also get a chance to see the twinkling lights of the famous local gated communities on the shoreline, the famous Harbor Town Lighthouse and experience the ocean in a truly unique manner.
Hilton Head Sunset Cruises, A Romantic Trip
There are few more romantic evenings you can plan than a Hilton Head sunset cruise. Suitable for all ages, this is the perfect opportunity to relax with your partner, family or friends.
As the sunsets, a serenity falls over the ocean. The busy harbors give way for the sounds of nature and the gentle lapping of the waves.
Why not crack open a bottle and sit back and relax as our captains safely navigate your way through one of South Carolina's bucket list experiences?
More Than Just a Sunset Cruise
You'll see more than just a stunning skyline on our Hilton Head Sunset Cruises. You can expect to see a variety of local wildlife! We regularly see bottlenose dolphins, jumping stingrays and various seabirds flying overhead and beside the marshes.
There's something for everyone on our Hilton Head sunset cruises, whether you're a couple looking for a romantic evening or a family wanting to make memories with your kids.
Popular Hilton Head Sunset Cruise Locations
Harbor Town and Lighthouse
Harbor town is home to Hilton Head island's famous lighthouse. This iconic structure features red-and-white candy stripe paint and still guides ships into the Yacht Basin to this day. On our Hilton Head sunset cruises, we can sail past it on our route.
Skull Creek Marina
Amid sprawling oaks, Skull Creek Marina is a great spot to head out to, with lovely southern breezes blowing in from the Atlantic.
Calibogue Sound
Calibogue Sound is a great spot to head out from, with beautiful views of the rich and historic Daufuskie Island in the background.
Pinckney Island Refuge
Travel out on a Hilton Head sunset cruise to Pinckney Island Refuge and you'll be close to a National Wildlife refuge that offers a great chance to see birds and wildlife of all kinds. Don't forget your camera!
Atlantic Ocean
And, of course, the Atlantic Ocean presents a truly fantastic spectacle at sunset. With thousands of miles of water in front of you, the sun reflects and bounces on endless waves that create the best sunset you'll likely ever see.
FAQS about Hilton Head Sunset Cruise
How Long Do Hilton Head Sunset Cruises Last?
Our sunset cruises in Hilton Head last for 2 hours. This gives you a chance to see the entirety of the sunset, from start to finish, while we travel past eye-catching sights and wildlife!
What Wildlife Will We See?
If we're lucky, we might see all sorts of wildlife on our Hilton Head sunset cruises. That includes dolphins, stingrays, seabirds, Egrets, Herons, Bald Eagles, Osprey, Pelicans and more!
How Many People Can Come Onboard?
Our Hilton Head boat tours have the capacity for six people on board.
Are Hilton Head Sunset Cruises Child Safe?
Yes! Safety is our priority and we regularly enjoy taking families out on the ocean and around the island. The United States Coast Guard mandates that children under 12 must wear a life preserver, provided by us, at all times.
Are Hilton Head Sunset Cruises Dog Friendly?
Yes! We welcome dog owners to bring their pets aboard.
What Clothing Should I Wear?
Clothing is weather-dependent. A good rule is to consider temperatures may feel 5-10 degrees cooler than on land. If in doubt, bring an extra layer that you can remove.
What Should I Bring With Me?
Hilton Head sunset cruises can be romantic occasions. So feel free to bring a bottle of champagne, wine or your favorite drink to celebrate. Otherwise, a camera or your phone is essential for those incredible shots!
Hilton Head, SC Sunset Times
Here are the average sunset times, for the start and end of each month:
January: 5:27 PM – 5:56 PM
February: 5:56 PM – 6:19 PM
March: 6:19 PM – 6:41 PM
April: 7:42 PM – 8:02 PM
May: 8:03 PM – 8:23 PM
June: 8:23 PM – 8:23 PM
July: 8:32 PM – 8:17 PM
August: 8:18 PM – 7:47 PM
September: 7:45 PM – 7:07 PM
October: 7:06 PM – 7:32 PM
November: 6:31 PM – 5:17 PM
December: 5:17 PM – 5:27 PM
Did You Know?
Hilton Head Island is fewer than 5 miles wide and 12 miles long.
Many people often refer to the 'toe,' 'heel,' and 'ankle' of the island because of its foot-like appearance on maps.
There are no neon signs on Hilton Head Island due to an effort to retain harmony with nature. All signs emit natural, neutral light.
The 2nd largest amphibious landing in US history happened on Hilton Head on Nov. 7, 1861, when Union troops captured the island during the American Civil War.
Until 1956, you could only reach the island via boat.
Sunset Cruises in Hilton Head, South Carolina
If you're interested in a romantic boat tour in Hilton Head, SC, contact us today to book a Sunset Cruise. Suitable for all ages, booking in advance is strongly recommended to ensure we can accommodate your group.
If you're looking for an exciting adventure other than our sunset cruises, check out some of our other packages: Hilton Head Dolphin Tours, Historic Savannah Cruises, Hilton Head Crabbing, Hilton Head Disappearing Island Tours, Hilton Head Fireworks Cruises or if you're looking to relax and let your hair down, we have custom tailored a Hilton Head Booze Cruises just for you!
Hilton Head
Sunset Cruises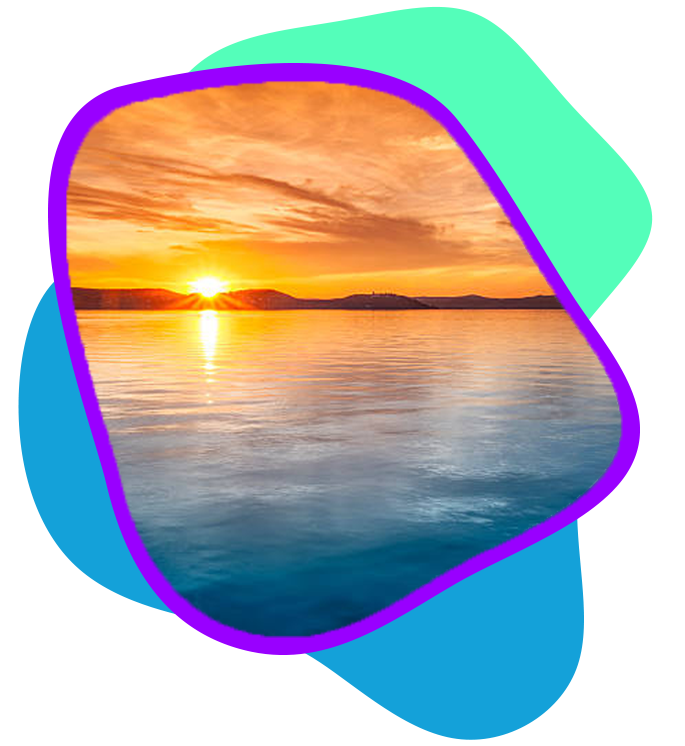 G

O

O

G

L

E

REVIEWS from our Happy Guests

chloe zmolek
21:35 23 May 22
Today I went out on the water with captain Brody with Hilton head dolphin tours, I cannot explain to you what an amazing time I had. We got out on the water perfectly on time, went to the sandbar, played music the entire time, then headed to Daufuskie to round out the day! Captain Brody found us dolphins multiple times and was a wealth of information about the water and what's in it. He even has misters for a hot day! I 100% will be doing this again and so should you!

Claire King
20:27 22 May 22
Captain Brody took us out on a wonderful sunset tour. We had 4 adults and 2 kids. We saw a ton of dolphins 🐬. My husband said the only thing better would have been if a dolphin hopped on board and gave him a kiss 😂. But seriously he was knowledgeable and we had a great time. He spent extra time with us until the sun had completely set. Would highly reccomend and plan to make it a tradition each year.

Had THE BEST time! Tours are personable and offer a great experience for any crowd. Boats, dolphins, and sunsets… you can't go wrong!

A great time! Definitely reach out if you're interested in dolphin tours, charters, booze cruises, etc. Staff is professional, knowledgeable, and engaging for all!

Sydney Egnor
15:16 05 May 22
Captain deck is extremely professional, knowledgeable, and courteous. He provided a wonderful experience for my charter. I would highly recommend booking with him. Make sure you bring cash with you for tipping, because you will want to!

stacey dampf
13:28 30 Apr 22
We did the booze cruise as a bachelorette party and I can't even explain how much you need to book this!!!!!(Yes all the !s are needed) We had SO MUCH FUN! Capt Brody was awesome and took us all over Hilton Head. We connected to the boats Bluetooth and played jams the whole trip, went to the sand bar and hung out, and even got to see multiple dolphins! MAJOR BONUS- this boat is also used for dolphin tours so Capt Brody knew where to take us to see dolphins and they come close to the boat! 👏🏼BOOK 👏🏼THE 👏🏼TRIP! 👏🏼

Tom O'Hare
00:41 29 Apr 22
Captain Brody knows his dolphins! Informative, entertaining, and saw many dolphins. Highly recommend and will book again with Brody.


Wonderful! Captain Brody was interesting and fun. We saw so many dolphins! Plus manta rays and sea turtles. My kids had a blast. We will be back!

Colleen Patton
01:13 12 Apr 22
Capt Brody and his crew are amazing!! Brody truly knows where the fish are biting and the best places to go! Even on a cold and windy day he and his experience were perfect!! I would go again tomorrow! And recommend him and his charter tomorrow!!