Knowledge of


Secret

Spots
About
Hilton Head
Dolphin Tours
Over 40 years combined experience of the local waters, wildlife, restaurants, and things to do.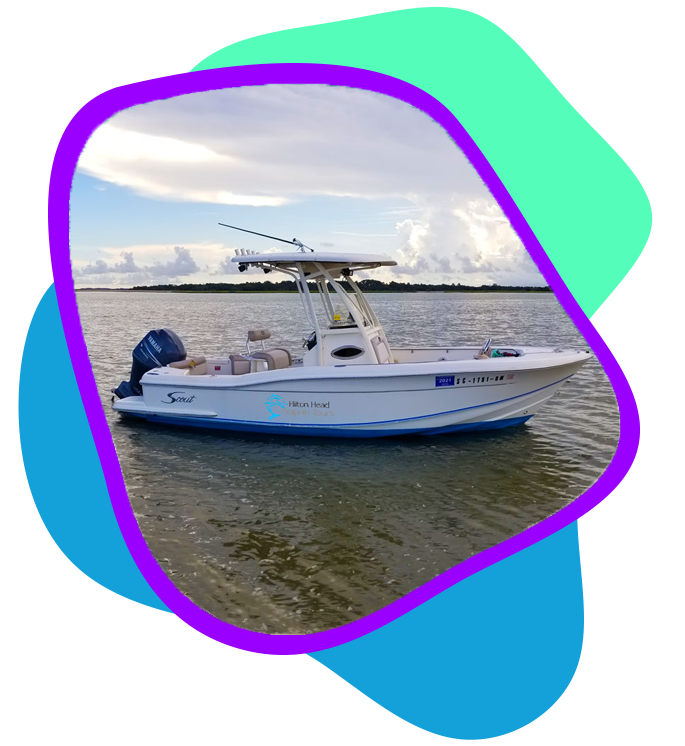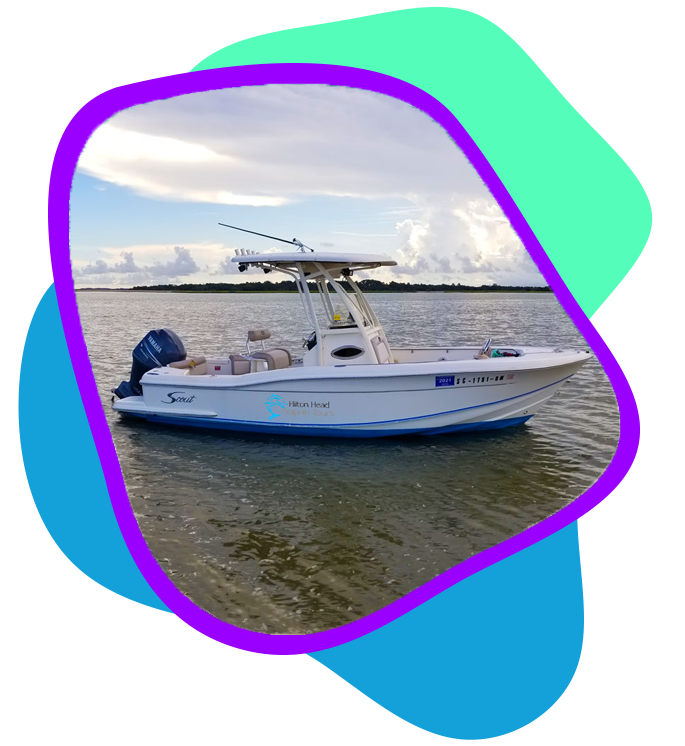 Our Boats
Scout 222
Sportfish Deep V
This 222 is an all around performer with the capabilities of a much larger boat.
She is a serious fishing boat that is also adept at taking the whole family out for a day on the water. Scout hull designs are known for their sea keeping abilities, and she will keep you comfortable and dry in rough weather. Her 100 gal tank gives you incredible range. She can do everything you ask of her from zipping out to your favorite fishing spot, to towing a water-skier, all in the manageable and economical package of a 22ft boat.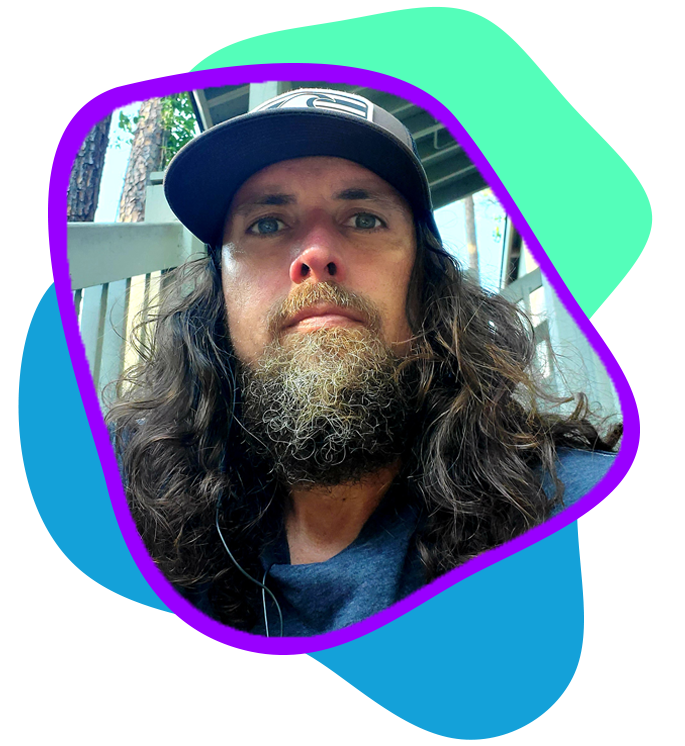 Age 45
18 years on the Island
Never far from the water, Captain Dick was born in California, raised in the "Land of 10,000 Lakes," and has spent the last 18 years enhancing Hilton Head Island, with his variety of talents and interests.  A motivated, optimistic humanitarian, Captain Dick is a true builder at heart.  He derives satisfaction and fulfillment in helping all he encounters, to create delightful and exciting memories.
A motivated, optimistic humanitarian, Captain Dick has always derived satisfaction and fulfillment in helping all he encounters, to create delightful and exciting memories.
Fascinated by the ocean and it's inhabitants, Captain Dick is inspired by the charming mystique and playful nature of dolphins.  Similarly, to his journey as a father, dolphins awaken his senses to embrace presence in the moment.  As a representative of the mysterious depths of planet Earth's oceanic universe, these blissful, adventurous sea creatures are an enchanted reminder for him, to have appreciation for the present and passage of time.  Each precious moment, with dolphins, reveals how time has a way of traveling backwards, from present to past and future to present, in the blink of an eye.
Both professionally and personally, Captain Dick's positive influence has been seen and felt on the island since 2003.  Beginning with homebuilding/construction, to fostering fun and entertainment through restaurant management.  Presently, Captain Dick remains active in developing and maintaining peaceful and supportive home environments, not only for his own family, but also through his two Visiting Angels Home Care franchises, which have served the Lowcountry, under his ownership, for nearly the past decade.
In his free time, Captain Dick enjoys being outdoors, Father-son French toast and bacon Sundays.  His favorite day of the year is Halloween.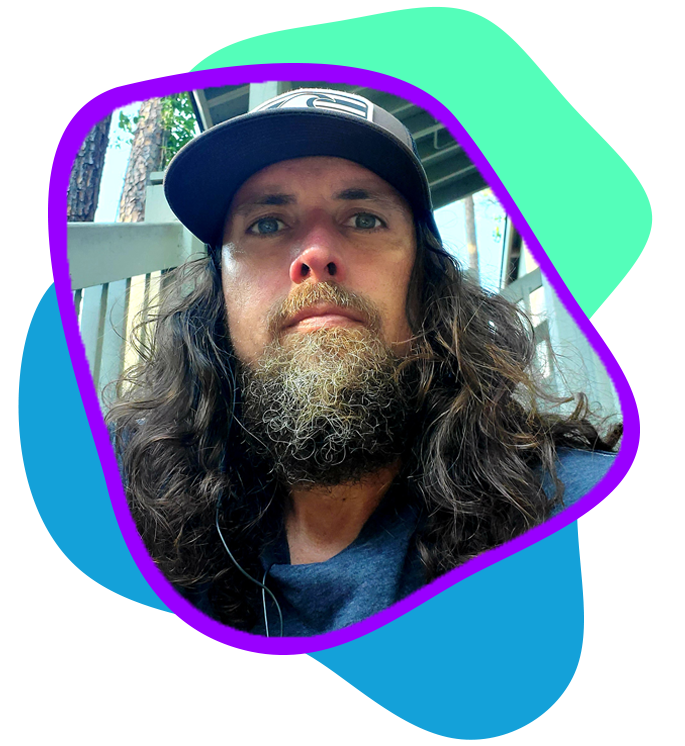 Fill out the form below and Captain Dick will get back with you shortly.
Fields labeled with an asterisk are required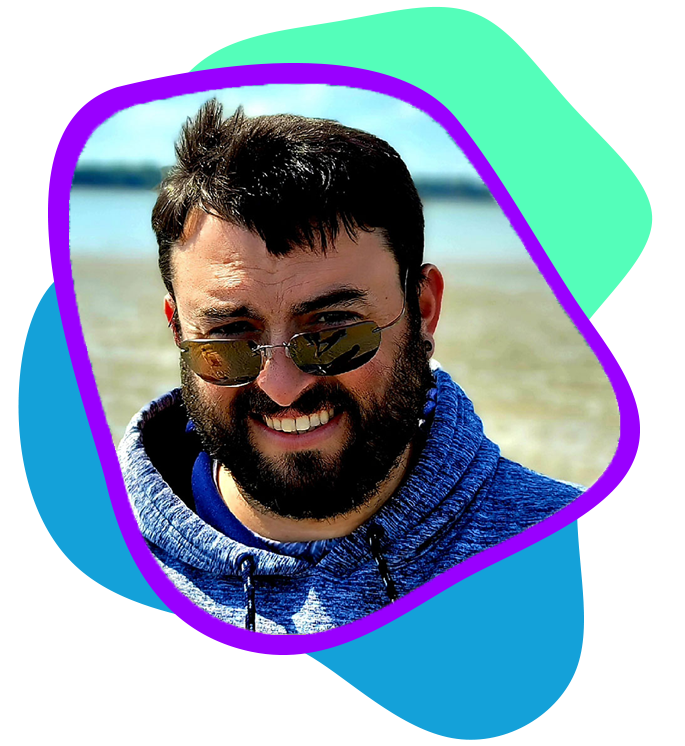 Fill out the form below and Captain Brody will get back with you shortly.
Fields labeled with an asterisk are required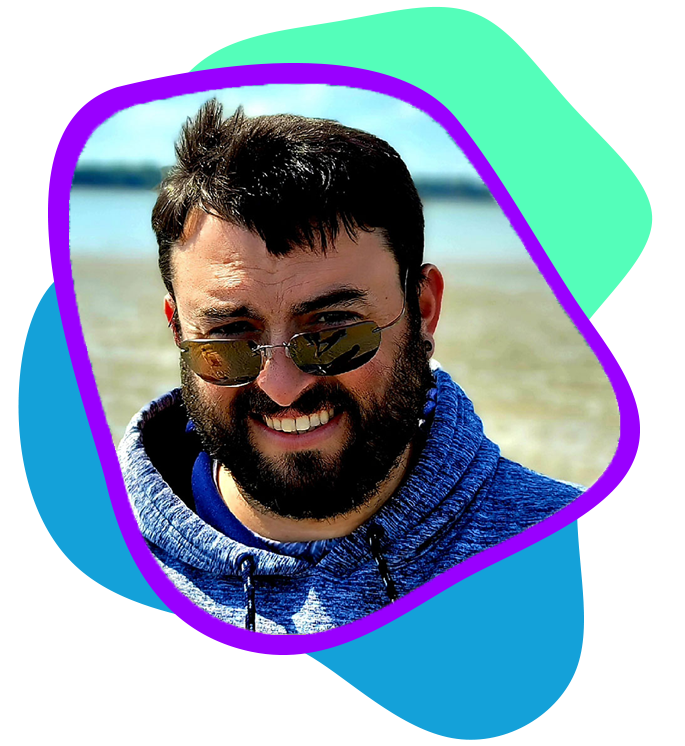 Age 36
22 years on the water
At 14yrs old I started SCUBA diving and found a love for the water.
Little did I know how much that would directly affect my life.
At 18 I started off working in kitchens and racing Soling sailboats on Wednesday nights and weekends in Lake Michigan. After seven years in Wisconsin my culinary career brought me to South Carolina where I continue to cook, fish and boat as often as possible.
In the past year I've decided I want to spend my time sharing my knowledge and love for the ocean with all.
Voted Best New Boat Tour Agency in Hilton Head for 2021
G

O

O

G

L

E

REVIEWS from our Happy Guests
Very friendly and scenic!

This was the BEST experience. Captain Brody was so great, he gave recommendations and took us to some really cool places. We also saw like 30 dolphins (amazing!) we had 6 girls for my bachelorette party and it was PERFECT. I would highly recommend this experience and will absolutely be rebooking the next time I'm in HH.

Captain Brody was absolutely awesome! Our Bachelorette group of 6 ladies had an amazing time on the water and fit very comfortably on the boat. Captain Brody helped us create the best tour using his expert knowledge of the area. We were able to cruise, swim, dock and go to a fun bar he recommended, and see a TON of dolphins. Cannot recommend enough!


This was an amazing tour!. Booked on Sat for a Sun tour and Captain Brody called right away to confirm. We did the 90min dolphin tour. Took our dog and had a blast. Captain Brody was so personable, knowledgeable and fun. We got to see Charlie, a resident overly friendly begger of a dolphin up close! I highly recommend booking with them!

Captain Brody was the BEST! Some friends and I decided last minute to book a crabbing/dolphin/fishing charter with HHDT...at 9pm, through their website...and Captain Brody called me 5 minutes after we submitted the appointment request! We booked the next day to take 3 adults and an 8 and 5 year old out. He was patient, kind and answered all of the kids 1,000 questions. He also entertained the 3 adults. I liked it so much we booked another trip the next week to take my Dad out on a trip. Could not recommend them more!


This was such an awesome experience! Capt Richard had so much knowledge of the island and knew exactly where to go to see some dolphins. We even got lucky and saw a pod of dolphins! Definitely the best boat tour I ve been on!

This is the best dolphin tour! Plenty of dolphins to see but Charlie was our fav!💜 Our 3 year old granddaughter had so much fun. Captain Brody was great and very personable. It was worth every penny!

Brody was friggin awesome!!! Best tour guide ever 💯

This was the best dolphin tour I have ever done! Captain Brody was wonderful!

This is a "must do" tour if you're in the area. Easy to schedule, many great tour options. We chose an afternoon dolphin tour - Captain Brody was amazing, engaging with my kids, very personable, gave great local recommendations, and we saw so many dolphins! Dolphin Charlie even made a visit by our boat. We will book again next time we are in the area. If I could give 10 stars I would! Highlight of our trip! 🙌🏼🐬

Absolutely 5 stars. Captain Brody was welcoming, fun and taught us a ton about dolphins and everything Hilton Head! Also gave us top notch restaurant recommendations. I would highly recommend Brody and Hilton Head Dolphin tours. The Best!

WOW! My family had the best time on this tour with Capt. Brody. He was very knowledgeable and funny. It started to rain at the beginning of our tour, so we hung out letting the roadway bridge shelter us. We were laughing the whole time. It was really cool of him to keep the excitement going and not let us get down. I really appreciated that. Then, when the rain calmed we made a dash out to get past it. Man that was fun. My whole family loved it. Anyhow, lots of knowledge shared with us. We saw plenty of dolphins, but mostly enjoyed the ride and conversation. We all can't wait to do it again. Thanks HHDT for making my 50th Birthday so enjoyable.

We went on a dolphin tour with Captain Brody and it was so much fun! Capt Brody really has the personality and knowledge to ensure your tour is an enjoyable one. He was able to recommend dining and entertainment options while we were visiting. His recs were spot on! The boat itself was super clean and the ride was really smooth. My family felt safe and in good hands. If you are thinking about this tour I highly suggest you go for it! It was well worth the price, and having Capt Brody as your tour guide makes it even better. We are looking forward to doing it again and again! Thanks for giving our family a memorable tour!

We did the 3pm dolphin tour. We saw a dolphin while getting on the boat. We saw many dolphins over 1.5 hour cruise. It was a special trip especially for the kids.

Captain Brody was wonderful and accommodated me and my four children on an absolutely amazing tour which included numerous dolphins - an unforgettable and lifelong HHI vacation experience!

This was a great for our group of 5 with captain Steve. We learned about the area from the water and saw many dolphin on our 1.5 hr. excursion. It was a good value for the experience and we all enjoyed ourselves. I would definitely recommend this for families of all ages young or old. Have fun!

It was an amazing experience with amazing captains!! We had the best time!

Highly recommend! We had a large crew so we rented two boats. The captains were very good at keeping our party together so we can ride together. They were professional, reliable and catered to our needs. We mapped out the trip in advance but made some on the boat changes and the captains were super easy going about it. All in all we had a great time.

Brody was such a great guide! We had such a great time and wish we could've gone out even longer!

This is a must do tour with captain Brody. He was terrific. Down to earth, friendly and very informative. We saw tons of dolphins and he went out of his way to accommodate our sightseeing wishes. His recommendations of restaurants, areas to visit were also top notch. Thanks again!

Captain Brody was awesome! Him and his shipmate were both very personable. We seen so many dolphins. This experience was top notch and something I would love to do again.

If you're googling dolphin tours and stumbled here, go to the website and BOOK NOW. Our tour didn't disappoint. Capt Brody is knowledgeable, friendly, and fun! The kids loved it, we loved it. Thank you so very much for helping us see the dolphins and making this day a memorable experience for our young family of six 🧡 all the way from Maine. Oldtown Dispensary was 10/10 good eats too, thanks for the rec.

Had a great time out on the water with Captain Greg and Captain Richard. Top notch, great guys, highly recommend! 👍

Had THE BEST time! Tours are personable and offer a great experience for any crowd. Boats, dolphins, and sunsets… you can't go wrong!

This was beautiful sunset tours !

Captain Brody was absolutely amazing. He knew soo much not only about the wild life but also Hilton Head island. We saw so many dolphins including big Charlie who came up to the boat. Highly recommend you book this experience. Totally worth it!

Captain Greg and Richard are top notch. Had a great trip. 👍🏻

Five stars for Captain Brody!! He is awesome! He knows how to find the dolphins. His knowledge of the area and the marine life made for a great tour. He is super friendly and fun. Thank you for the great experience for our family. We would definitely recommend to book a tour.

Captain Brody was great! Very knowledgeable and we saw probably 20 dolphins. We would definitely go back again! Our 3 boys also had a blast.

Captain Brody was friendly and shared a lot of interesting information about the area. We had many dolphin sightings and even got up close. He was obviously familiar with the habits of dolphins and worked to be respectful of them and their habitat. He shared facts about their family life, mating styles, migration patterns, and more. We would definitely take this tour again, it was more than worth our time and money.

Amazing tour with lots of dolphins!! Captain Brody was great and really appreciate him making it awesome for my daughter & I!!!

My friends and I had such a great time celebrating a bachelorette weekend. Captain Brody was very communicative, flexible and a pleasure to work with. While I've been to HHI many times, we had an experience you can only have on a boat. Highly recommend to anyone visiting the area!

Captain Brody was awesome!!! We had the best time!!!

Captain Brody is a great guy me and my dad saw over a dozen dolphins. We had a great time and will do this ride again next year. Thanks Brody

We had the best time!!! Highlight of our trip... dolphins everywhere!!! The best part was it was like our own private boat, just us and the captain. He was fantastic.... thank you!! We will be back


Great experience and unbelievable custom service. Out party of adults and children couldn't have had a better time. Thanks Capt. Greg!

Captain Brodie was awesome! He actually went out of his way to accommodate our family with less than 24 hours notice! He did a great job of engaging our 3 and 6 year old kids and created a truly personalized experience. We found a great spot and saw a lot of dolphins. He used his knowledge of the area to keep us away from the rain and around huge groups of dolphins. We loved it!

Absolutely amazing trip!!!!! Captain Brody is one of the best people out there and made the trip 10 times more enjoyable! We saw charlie the dolphin and learned a lot about the land while we were out on our trip. It was an amazing experience and great for people of all ages!!! Captain Brody was so kind and really made us feel welcome on his boat!! We will definetly be back asap to go on another tour!!


Cpt. Brody, did a fantastic job! Very responsive to calls and booking the trip was super easy. Our group of 6 included my wife and myself along with a 15yo, (2) 6yos, and a 5yo. We were fortunate enough to see a small school of dolphins and everyone was ecstatic! Cpt. Brody was extremely knowledgeable of the area and marine life! We'll definitely be back next year!

Perfect trip! Capt Brody went above and beyond our expectations. Hung out with dolphins, he docked up to a great restaurant for a to go order, saw an alligator there. Great sunset! Soooooo good!!!

Captain Brody was great. Took us out for a fun two hour trip. Saw dolphins and even a sea turtle! A+

Tuesday night is Fireworks night

Captain Richard showed us a really great time! The dolphin tour made our entire vacation trip. Everything was well prepared and professionally done. We will be going through Captain Rich every time we come down to Hilton Head now, highly recommend!



The whole experience was exceptional! We saw lots of dolphins. Some dolphins swam right beside the boat. I highly recommend Hilton Head Dolphin Tours!

Capt. Brody was amazing! He gave us a great tour and taught us a lot about dolphins and about the island in general. It was a smooth, family-friendly personalized experience from start to finish. Our party of five ranged from age 9-76, and we all loved it! I highly recommend this tour, and I will book again with them when we return to Hilton Head!

Awesome company, friendly captains

Capt Brody helped create a memorable experience for our sunset cruise. He was knowledgeable about the waterways, HH, and the local dolphin residents. We had a fantastic time!

Great experience for my family of 4, including 1 year old toddler. Captain Brody was great and we got to see many dolphins. We even learned a few new facts about dolphins and the Hilton Head area. We would do other tours with this company in the future.

Such an amazing sunset cruise !! Captain brody was able to find a huge pod of dolphins almost 15 of them including babies ! He makes you feel so comfortable, and has so much information to share. This was our second charter with him and without a doubt will be chartering with him again!! Hands down SO WORTH IT !!

Capt. Brody is AWESOME! Safe, super fun, TONS of dolphins and...manta rays! Bonus! We had a blast and a beautiful sunset as well. Wish we could go every day! Will be back in the future. Highly recommended. Will not disappoint. We passed some of the other less expensive tour boats and were really thankful we had the opportunity to do this instead. Superb outfit, fun, highly professional and family/dog-friendly. Definitely the way to go if you can. Highlight of our trip! Thanks, again!!

Awesome tour, was a ton of fun, can't believe how many dolphins we got to see, as well as looking at all the beautiful houses all the way, was really cool as well, the guide was super nice and friendly, learned a lot of cool stuff about the area and in general was a really great tour, would definitely recommend if you are looking to see some dolphins, or just to get out on the water. Great time!!

Today I went out on the water with captain Brody with Hilton head dolphin tours, I cannot explain to you what an amazing time I had. We got out on the water perfectly on time, went to the sandbar, played music the entire time, then headed to Daufuskie to round out the day! Captain Brody found us dolphins multiple times and was a wealth of information about the water and what's in it. He even has misters for a hot day! I 100% will be doing this again and so should you!

Captain Brody took us out on a wonderful sunset tour. We had 4 adults and 2 kids. We saw a ton of dolphins 🐬. My husband said the only thing better would have been if a dolphin hopped on board and gave him a kiss 😂. But seriously he was knowledgeable and we had a great time. He spent extra time with us until the sun had completely set. Would highly reccomend and plan to make it a tradition each year.

Captain deck is extremely professional, knowledgeable, and courteous. He provided a wonderful experience for my charter. I would highly recommend booking with him. Make sure you bring cash with you for tipping, because you will want to!

We did the booze cruise as a bachelorette party and I can't even explain how much you need to book this!!!!!(Yes all the !s are needed) We had SO MUCH FUN! Capt Brody was awesome and took us all over Hilton Head. We connected to the boats Bluetooth and played jams the whole trip, went to the sand bar and hung out, and even got to see multiple dolphins! MAJOR BONUS- this boat is also used for dolphin tours so Capt Brody knew where to take us to see dolphins and they come close to the boat! 👏🏼BOOK 👏🏼THE 👏🏼TRIP! 👏🏼

Captain Brody knows his dolphins! Informative, entertaining, and saw many dolphins. Highly recommend and will book again with Brody.


Wonderful! Captain Brody was interesting and fun. We saw so many dolphins! Plus manta rays and sea turtles. My kids had a blast. We will be back!

Capt Brody and his crew are amazing!! Brody truly knows where the fish are biting and the best places to go! Even on a cold and windy day he and his experience were perfect!! I would go again tomorrow! And recommend him and his charter tomorrow!!

We had a wonderful time! Captain Brody was especially accommodating to our toddler. Highly recommend!

We had a great time on our dolphin tour. Captain Brody was great. Very informative and friendly and easy going. He even let us go longer than our 2 hours as we were watching a bunch of dolphins playing. Highly recommend their dolphin tour and would use them again. Thanks Captain Brody!

Captain Brody was amazing with the teens, patient, informative and fun. The kids will be talking about this for a long time!

Had an awesome time on the dolphin tour. I also went on the family friendly fishing tour and Captain Brody put us on some sheepshead. I will recommend Hilton head dolphin tours to anyone coming to Hilton head

Very fun and caught a lot of fish!

This tour was the highlight of our trip to Hilton Head. A great way to spend the morning. We saw so many dolphins. Captain Brody was the best! He even recommended some local places to eat 🙂

Having spent almost a decade on the Island, I have never seen or even heard of a Dolphin Experience like we had! It exceeded our wildest expectations. Perhaps once in a lifetime but so well worth it!

We had the best time and saw so many dolphins! At the end of the ride one was right next to the boat following us. It was an amazing experience and I look forward to doing it again!

Awesome time! Me and my girlfriend took the 2 hour dolphin tour! Captain Brodie was a AWESOME host! The boat will seat 6 people, but it was just the two of us! Amazing time on the water, and we saw multiple dolphins and even a baby hammerhead shark! Well worth the money! Brodie is full of information! Be kind and tip if you go! Next time we come back, I will be in touch with captain Brodie!

We had the best time with Captain Brody! We are four girlfriends who booked a sunset cruise, and we were not expecting such a fun Captain, great music, dolphins, and the wealth of knowledge he had about the area. He came as a recommendation to us, and we plan to use him for every visit going forward!


Wow. What a great time. Captain Brody was great. Very knowledgeable about dolphins, their behaviors, and the best areas to spot them. We were not disappointed. We spent more than 30 min in one area because they were all around us. Thank you Captain Brody for a wonderful and memorable afternoon. (Gina Davis is my alias. 😜) 530p on 8/10/20 for the 1 1/2 hour tour.

Captain Brody was awesome! We had so much fun dolphin watching that we scheduled ocean fishing for the next day! We have two young boys, he kept it interesting, educational, fun and safe!

Relaxing and fun tour! Lots of dolphins and birds and lovely sunset! Knowledge of the area and skilled pilot! You will enjoy the ride!

If you go to Hilton Head and want a great boat tour then Hilton Head Dolphin Tour is the best. Captain Brody was excellent! He knows the best locations to see dolphins. Great tour!

First time visiting Hilton Head and Captain Brody made it so amazing that we already want to go back! Right from booking the trip with him, he kept us updated with everything from what we need to what might happen if bad weather comes through. So many compliments to the Capt and Hilton Head Dolphin Tours, definitely be booking with you guys again.

This boat trip was the highlight of our vacation! Captain Brody was the best tour guide we have ever had! He made sure we saw dolphins. We ended up in a pod and they were playing. If we hadn't saw dolphins, the time on the water was awesome! This tour will be the first thing I book next time we are in Hilton Head!

Captain Brody was a perfect 10! He was very knowledgeable with dolphins and educated our kids on all the wildlife to be seen! His boat was clean and relaxing! Perfect for the 6 of us! We hope to make this a yearly adventure with him! 🐬

Vanishing island tour was such a good time. If you're looking for a relaxing, hidden sandbar experience, this is it! We were able to take the dogs (PET FRIENDLY! ). Hidden away from the crowd, this place was so nice. Very enjoyable. Would suggest for anyone looking for a relaxing time out on the water!

We had an awesome time! Learned alot! Excellent tour guide!!

such a fun time!! great experience, extremely nice people. you are sure to have an amazing time and know that you're in safe hands!!

Great experience. Captain Brody was the best we've had yet! We saw a ton of dolphins with amazing weather and the boat was fantastic. Highly recommend!

Awesome experience. Saw many dolphins. The crew was extremely courteous and professional. Boat is very comfortable and clean. We will be back for sure. We highly recommend Hilton Head Dolphin Tours for a fun day out on the water.


Awesome time on the water ! Highly recommend!

Multiple Pickup Locations to Better Serve You
Hilton Head
Dolphin Tours

Comes to You!
We try our best to accommodate your every need.  Choose any of the pickup locations below and we'll come to you!
Hilton Head
Dolphin Tours

Adventure Packages
Custom Tailored to Accommodate Your Needs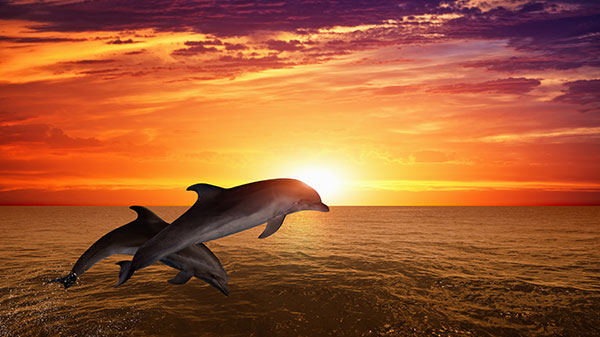 1½ hr, 2 hr, 3 hr or 4 hr
Enjoy a relaxing and unforgettable experience amongst nature on our Dolphin Tours in Hilton Head, SC.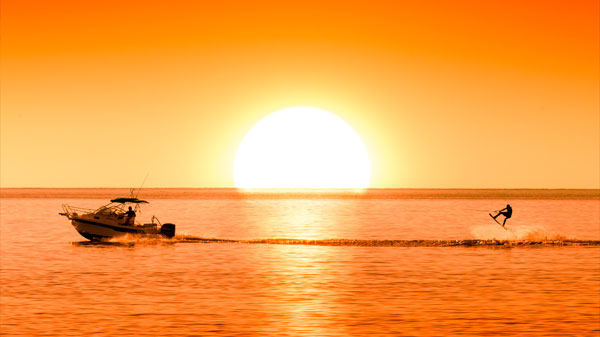 Plan a romantic date or enjoy quality time with family and friends on our sunset cruises in Hilton Head, SC.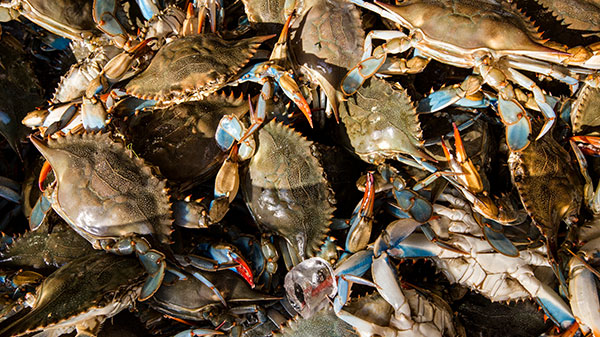 Search for crabs amongst the Lowcountry's famous salt marshes on our Crabbing tours in Hilton Head, SC.
Latest News in Hilton Head Island, SC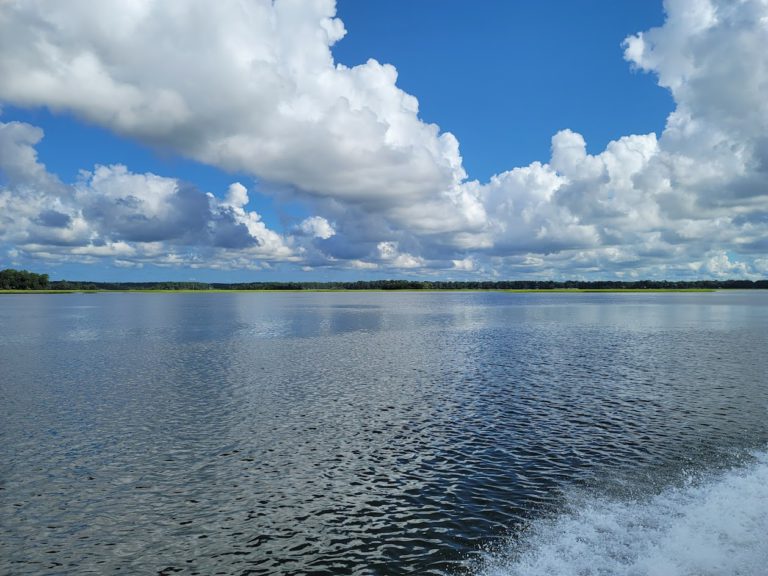 Interested in a Private boat tour of Hilton Head Island?  Check out Hilton Head Dolphin Tours. We specialize in aquatic adventures and exploration of the Lowcountry waters. Come
Read More »